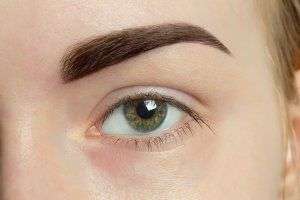 Fuchs corneal dystrophy affects the cornea, the clear window over the front of your eye. It causes swelling that leads to cloudiness, glare and increasing visual impairment. Women are slightly more likely than men to develop Fuchs. Onset usually happens after the age of 50; though early signs might start to become noticeable between the ages of 30 and 40. Fuchs usually affects both eyes.
Cause
The cornea's extremely thin inner layer is called the endothelium. Its main task is to pump excess fluid out of the cornea. Fuchs dystrophy causes the endothelial cells to deteriorate, thereby interfering with the pumping action. This makes vision increasingly hazy and distorted as fluid accumulates. Some people inherit Fuchs dystrophy, but other family members are unaffected.
Symptoms
Normally, your cornea is thicker in the morning since it retains fluid while you sleep. If you have Fuchs dystrophy, you awaken with blurred morning vision, which clears as the day progresses. However, as the disease progresses, this blurry vision will stay with you all day.
Other symptoms may include:
Light sensitivity
Seeing halos around lights
Glare
Hazy or swollen corneas
Tiny, painful blisters on your corneas
Usually Fuchs progresses slowly, but the timeline varies with this unpredictable disorder.
Diagnosis
Ophthalmologists use various tests to diagnose Fuchs dystrophy. In addition to a standard visual acuity test, your eye doctor will use special instruments to examine your cornea. He or she will be checking for bumps on the back surface of your cornea as well as corneal pressure, thickness and cell count.
Treatment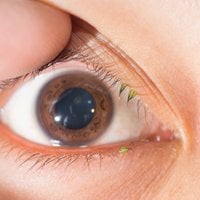 If you have the early stages of Fuchs dystrophy, your doctor will use ointments, drops or soft contact lenses to reduce corneal swelling. To dry out blisters, you may be instructed to hold a hair dryer at arm's length and blow-dry your eyes.
If the disorder progresses to the point where your vision is seriously compromised, your eye doctor will suggest surgery. This could mean replacing the back of your cornea with donor tissue or the entire cornea with a cornea transplant. These procedures are generally performed on an outpatient basis using local anesthesia. According to the Fuchs Corneal Dystrophy Foundation, corneal transplants have a success rate of more than 95 percent.
It you're experiencing any symptoms of Fuchs corneal dystrophy, call our office today so we can test your eyes and help you understand your best treatment options.